Alright! October has come to an end so let's see how we have done.
In October I received a total of $39.26 in dividend income. Not bad for the first month of the quarter.
The following stocks paid me a dividend:
Coca Cola Company (KO): $12.58
Realty Income (O): $4.50
Cisco Systems (CSCO): $22.18
All dividends are after dividend taxes of 15%, but I can reclaim this via the dutch IRS, so there's an added bonus there when I do my taxes for 2017 (in March 2018).
Last year October I didn't receive any dividends, so I can't compare the growth. But at least we now have a baseline to compare the results with next year October.
Here's the updated dividend income graph: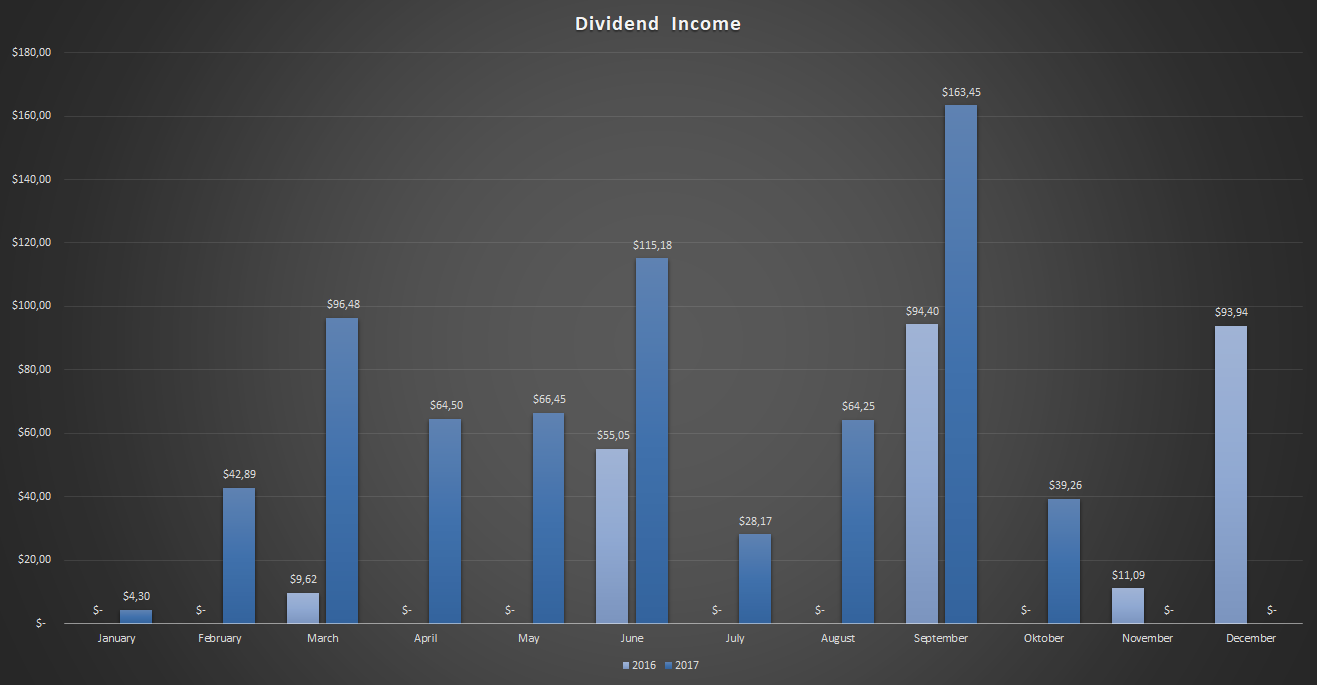 Purchases
In October I made three purchases. I added to my CVS Health (CVS) position by buying another 15 shares. I also added to my Unilever (UN) position. I didn't find the time to publish a blogpost about this, but I bought another 15 shares at €47.97 per share when it dipped from €50+. And lastly, I initiated a position in British American Tobacco (BATS) by buying 40 shares.
Let's keep this snowball rolling! :D How was your month? Got some nice juicy dividends as well? Make sure to leave a comment.
Thanks for reading.
SD
Disclaimer: I am NOT a registered investment advisor, financial advisor or tax professional. Any information found on this website is not a substitute for professional advice. This website should be viewed for entertainment purposes only. No guarantees or promises are made regarding the accuracy, reliability or completeness of the information presented. Please consult with an appropriate professional before investing any of your money.