July is an off-month, so my dividend income wasn't very high, but it's dividend income nonetheless! :) In this blogpost I will list my dividend income for july 2017.
I received a total of $28.17 in dividend income.
The following stocks paid me a dividend:
The Coca-Cola Company (KO): $12.58
Realty Income (O): $4.50
Cisco Systems (CSCO): $11.09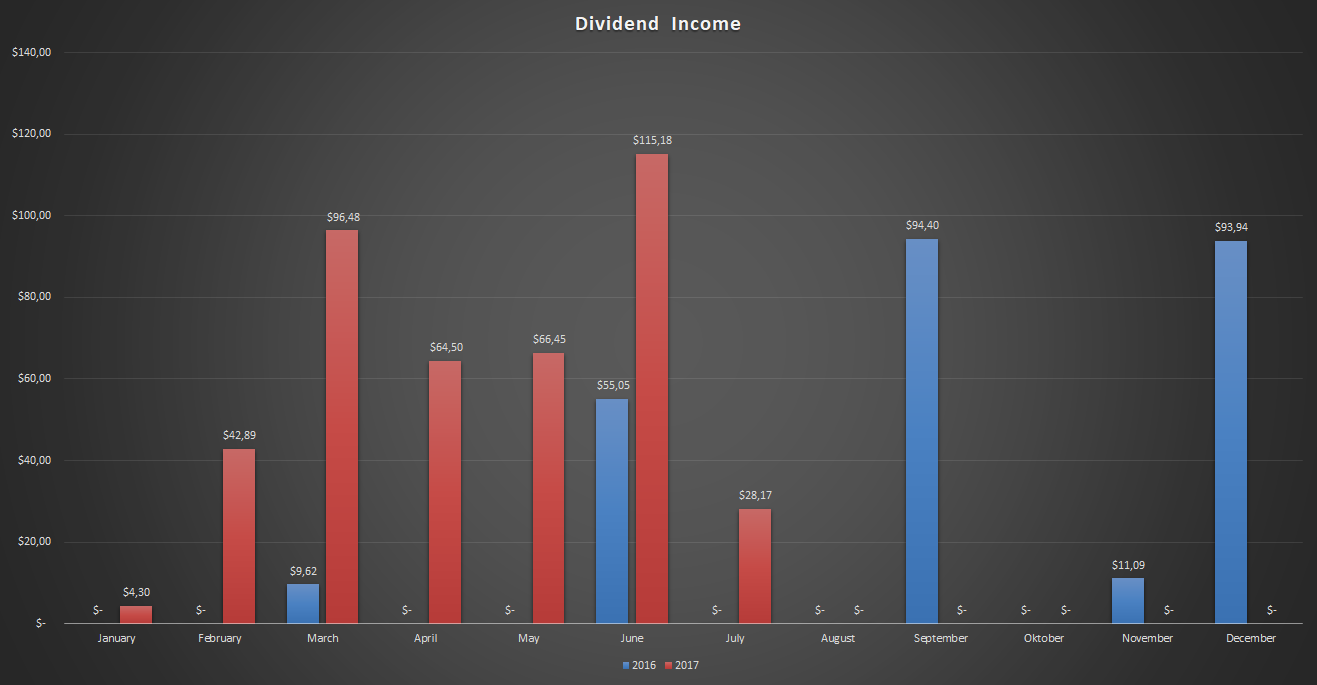 How was your month? Got some nice juicy dividends as well?
Thanks for reading.
Albert
~ Stashing Dutchman
Disclaimer: I am NOT a registered investment advisor, financial advisor or tax professional. Any information found on this website is not a substitute for professional advice. This website should be viewed for entertainment purposes only. No guarantees or promises are made regarding the accuracy, reliability or completeness of the information presented. Please consult with an appropriate professional before investing any of your money.